Defuse Sponsors
Main Event Partner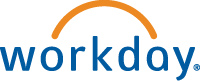 Workday is a leading provider of enterprise cloud applications for finance and human resources. Founded in 2005, Workday delivers financial management, human capital management, planning, and analytics applications designed for the world's largest companies, educational institutions, and government agencies. Organizations ranging from medium-sized businesses to Fortune 50 enterprises have selected Workday. The UX Design team is currently supporting over 37million workers worldwide and are looking for talented researchers and designers to join their team in Dublin.

Intercom is building the future of how businesses and customers talk with each other. Our design teams work in Dublin, London, and in San Francisco. We're a product-driven company where designers never have to justify the role of design. Instead, they own large parts of our product and directly influence its direction. We're hiring and you can find out more at intercom.design.
---

The National College of Art and Design (NCAD) occupies a unique position in art and design education in Ireland, offering the widest range of art and design degrees at undergraduate and postgraduate level. Within the college the School of Design aims to produce graduate students who will be leaders in their field through practice based research, enquiry, experimentation and design development at the highest level.

NCAD offers programmes in Interaction Design at both undergraduate and postgraduate level and has recently introduced Ireland's first MA in Service Design. At the core of these programmes is a people-centred and studio-based approach, equipping graduates with the skills and knowledge for a variety of roles within industry.
---

Become a Certified UX Professional
Build a UX career with globally-recognised, industry-approved qualifications. Acquire the mindset, the skills and the confidence that make UX designers so valuable. We deliver in-depth UX education and certification programmes. Our goal is to bridge the global skills gap in UX design, and to provide a career pathway for UX designers.

University credit-rated
All of our courses are university credit-rated. Credit-rating guarantees a high standard of quality, accountability and authenticity. It's the most legitimate level of educational endorsement possible, offering our students worldwide recognition of their qualifications.

Industry collaboration
All our courses are developed in collaboration with an Industry Advisory Council comprised of global leaders in technology, design and recruitment. The role of the council is to ensure our courses are relevant and provide students and employers with the UX skills most needed within the ever-evolving technology industry.

Read more about the Professional Diploma in UX Design here.
---

Frontend.com is a UX design consultancy based in Dublin, Ireland. Founded in 1998, we have been at the forefront of UX design for over 2 decades, in that time we have shaped how everyday people engage with a broad spectrum of new technologies and services.

Our global client base spans the worlds of Finance, Software, Consumer Products and Healthcare and our work has helped transform products, services and organisation around the world. Over the last two decades our work has won multiple awards on the world stage, most recently at the 2019 German Design Awards.

See www.frontend.com for further details or email mail@frontend.com
---

TalentHub is a highly specialised team of Headhunters and Recruiters that works across all industry sectors. We specialise in roles for Digital Marketing, E-commerce, Technology, Data & UX/UI Design.

Our consultants have 20+ experience resulting in deep sectorial knowledge with extensive contact books. This experience, combined with a personal touch is crucial given the best people have to be headhunted in the current market.

What makes us unique is that we take care of both clients and candidates. From a client perspective, our service mirrors that of an executive search firm, from a candidate's perspective we are akin to a career coach.

Discover how TalentHub can enhance your career or deliver high-quality talent for your business by visiting TalentHub.ie.
---

Mór Irish Gin is a rich combination of earthly root botanicals, and wild berry. Pure in taste and bold in simple flavours. An adventurous spirit for the adventurous of spirit.
---

Rosenfeld Media provides deep user experience design expertise in the formats you need: 25 books, over 50 workshops, and consulting from dozens of the field's top experts.
---
Defuse is organised by IxDA Dublin members and volunteers.
Video recording and photography by Long Lost Designs
IxDA Dublin is proudly supported by Workday. Thank you!